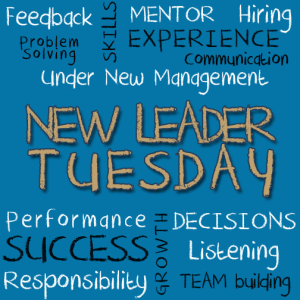 Leading is a privilege and you serve at the discretion of the people on your team.
While you might have hire, promote or fire authority, the people around you make the choice to go through the motions or invest their hearts and minds in pursuit of their tasks.
Nothing great ever came from a team going through the motions.
The most effective leaders I've worked for or worked around understand this law of the organization and leadership, and they understand that they must re-earn their credibility as a leader every day, one encounter at a time.
Successful leaders walk in the door prepared to serve, anxious to teach and willing to guide and even help decide. They admit mistakes, cede task and technical authority to the experts and they diligently pursue the tough discussions that help make us all better.
They knock down walls, throw themselves in harm's way to protect their teams, and they worry about and invest in talent development. And when necessary, they make the tough calls on people who don't fit.
And at the end of the day, effective leaders focus on what they could have done better in dealing with people and vow to come in and improve tomorrow and earn their stripes all over again.
—
More Professional Development Reads from Art Petty: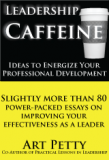 Don't miss the next Leadership Caffeine-Newsletter! Register here
For more ideas on professional development-one sound bite at a time, check out Art's latest book: Leadership Caffeine-Ideas to Energize Your Professional Development.
New to leading or responsible for first time leader's on your team? Subscribe to Art's New Leader's e-News.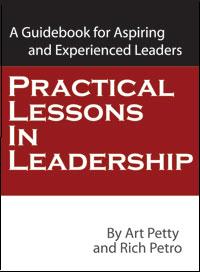 An ideal book for anyone starting out in leadership: Practical Lessons in Leadership by Art Petty and Rich Petro.