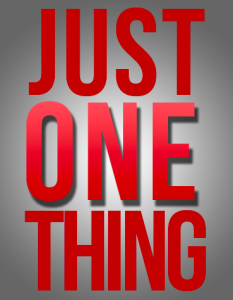 A good number of individuals I know are battling professional adversity in one of its many forms. In these particular cases, circumstances converged to push them to embark upon personal quests.
One is responding to an unanticipated career interruption to pursue what she believes is her true calling via a start-up business.
Another has had enough of workplace toxicity and is writing a book to help people victimized by bad bosses.
A third person is shifting her focus from pushing the top-line as a leading sales representative to pushing the development of others as a sales trainer.
Whether it's a life-stage issue or a sign of the times, I seem to regularly run into individuals who are active in pursuit of vocations that focus on helping others. They are pivoting to purpose.
With the view gained from decades in the work place, I believe that too many (most) people stop short of their life's goals. Like so many Hollywood movie scripts, time takes them far away from the "change the world" aspirations and dreams that propelled them through their early years. The goals and aspirations give way to acceptance of something far short of those original goals. The memories of these dreams remain safely tucked away, occasionally surfacing for a moment in the form of, "What if I… ?" or, "Only if I had… ." thoughts. Those thoughts are painful and are silenced quickly by rationalizing them as the silly dreams of youth.
In conversations with each of these individuals, I hear common themes. The mission is exciting. The end-goal is tangible. But obstacles are everywhere. Forward progress is measured in small increments. One feels like he's trying to run with his feet encased in cement. Another describes herself as feeling as if she's perpetually running uphill against the wind.
Ask them if they are going to quit and the reaction is fierce and immediate. "Heck no," or some colorful variation of that answer was what I heard from each individual.
"This pursuit has given new meaning to my life," offered one.
"If I quit moving forward, I feel like I'll wither," said another.
Change is always difficult. Changing ourselves…our situation…our livelihood is extremely difficult. It's easy and tempting to stop. For many, the idea of pivoting away from what we know and what we've done and who we are (at least in our own minds) is unthinkable. It's too hard, too abstract and too risky.
For those who wake up and dust off those dreams and then pivot to pursue them, it's your time. Keep moving. You inspire us.
—
Read more in the "Just One Thing" series.
—
Art Petty serves senior executives and management teams as a performance coach and strategy facilitator. Art is a popular keynote speaker focusing on helping professionals and organizations learn to survive and thrive in an era of change. Additionally, Art's books are widely used in leadership development programs. To learn more or discuss a challenge, contact Art.