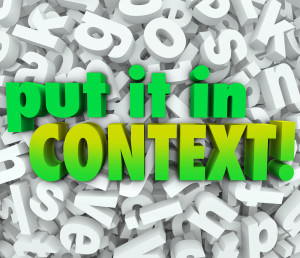 Too many of us spend our days emphasizing what we want.
I want a bigger budget, more people, a new piece of equipment.
We're all angling at some time for something in a world of limited resources. The "ask" may be a bit less direct than I am describing, but the theme is the same. And we're meeting resistance with these requests.
Skilled negotiators understand their positions—their wants—before they open their mouths. However, they also understand what they want does not matter to the other party.
They do three things with this insight:
They talk in terms of their interests.
They work hard to understand the interests of the people across the table from them.
They don't ask for anything until they can wrap it around shared interests.
Try this approach. It works. It works with your boss, with your significant other, with your kids and with the adversary across the negotiating table.
People like to feel like they are achieving their objectives. Help them do that and they are inclined to help you achieve yours.
It is a simple behavior change that will pay immediate dividends.

—
Art Petty is a popular speaker and workshop presenter focusing on helping professionals and organizations learn to survive and thrive in an era of change. When he is not speaking, Art serves senior executives, business owners and high potential professionals as a coach and strategy advisor. Additionally, Art's books are widely used in leadership development programs. To learn more or discuss a challenge, contact Art.
—
Visit Art's YouTube Channel.
—
Get the latest e-book (free) from Art: "A Bold Cup of Leadership Caffeine: Ideas to Stimulate High Performance." 

—
See posts in the Leadership Caffeine™ series.
—
Read More of Art's Motivational Writing on Leadership and Management at About.com!