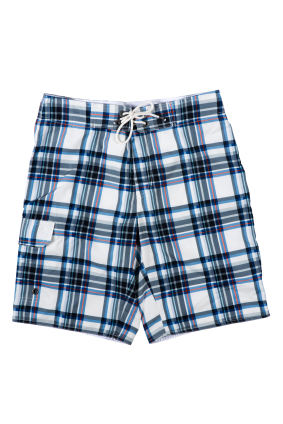 The summer days are growing noticeably shorter here in the middle of the U.S., and while it seems remarkably early, both of our sons will be off at college within the next week. Since it was just yesterday that I was in college, this new empty nest phase is a little hard to digest. I'll have to live vicariously through our sons!
Fresh off of the coldest July since AD 85 here in the Chicago-area, the weather is finally warming a bit and I'm breaking out the Summer Shorts for this Friday Fare post here at Management Excellence. (Since my wife didn't get it either, this means that today's post is going to include brief snippets instead of my usual lengthy essays. Get it…summer shorts! Hey, I thought it was a cute play on words.)
Here goes:
Help! I Think My Phone Bill is the Source of Funding for the Economic Recovery!
I'm still reeling from the eye-popping bill that showed up after we deftly moved all of our wireless phones under one carrier and merged it with our home line and internet to save money.
It seems that when you do this, you encounter some form of time warp that requires you to change billing cycles, pro-rate your plans and pay in one bill something like 2.5x what the normal monthly billing will be once this time warp passes. The AT&T rep gave it the old college try, but he could not adequately explain this near four-figure bill. I've had to hire an accounting firm to help audit the 4-pound stack of paper that comprises my bill.
For anyone like me that loves to hate big cable/phone/internet/wireless providers, you might find my rant: "The Insane and Confusing Battle for the Pipe Into Your Home" cathartic.
–
Social Networking and the Average 40 or 50 Something Job Seeker
In spite of the fact that people that blog and tweet think that everyone understands blogging and tweeting and obscure terms like RSS and social networking, I've come to the conclusion that the majority of people are still clueless. They know the words and make funny comments about Twits that Tweet, but many are wholly uninformed about how these tools can be used to build visibility, promote a business or help find a job.
I increasingly find myself as an evangelist for these various tools…offering some explanation as to what they are and how they can help. While they are not silver bullets for any business or personal problem, the new tools are remarkably powerful and inexpensive ways to promote yourself, establish yourself as a thought-leader or expert and to make some great contacts. I'm thinking of putting on an on-line seminar series to help the growing legions of talented but unemployed learn to leverage the tools. Might be a nice public service.
Some Short-Shorts:
-Clunkers anyone? Anyone wonder what a "clunker" is and whether your car qualifies? I'm still looking at this program with eyes crossed and brow furrowed. It feels a lot like the jolt you get from ingesting a sugary drink or dessert.
-Small Biz Marketing: Like social networking, I mistakenly assume that everyone is familiar with John Jantsch's great book, website and products under the Duct Tape Marketing label. I've run into a few people recently that have not heard of John or the book. It's time to remedy that. If you are running your own business, Duct Tape Marketing is a must read and John's site is full of remarkable ideas and resources.
Want to double your marketing pleasure? Pick up David Meerman Scott's "The New Rules of Marketing and PR," and you'll be glad that you read both together.
—
OK, that's enough of the Shorts for one Friday. Have a great weekend and I'll be back early next week with my regularly scheduled content, starting with some more Leadership Caffeine!