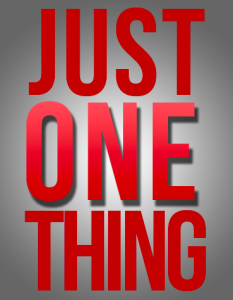 As managers, we tend to tolerate certain employees who straddle that toxic boundary, in large part, because we can rationalize their aberrant behaviors in the context of what they do well.
We write off destructive behaviors that live at the bleeding edge of the values of the organization, by rationalizing the situation around perceived potential or individual skills, effectively hoping/wishing that the sunshine will outweigh the thunderstorm he/she brings to every day in the workplace.
Sure, there are good days and when nothing tips in the wrong direction, we sigh and feel good about being courageous enough to keep this person on board.
And then the behaviors recur and yet we're invested in this person and our ability to do the right thing grows weaker and weaker. Effectively, we're caught up in the cognitive trap of escalation of commitment and we're stuck throwing good money (our credibility as leaders) after bad.
These people become "project" employees and they suck the energy, time and healthy workplace environment right into the black, toxic hole of their personalities. They destroy the workplace environment, derail team development and force everyone to walk on eggshells around them.
And worse yet, the effort we put into these project-people is time and energy we're not putting in to those who truly deserve our support.
Are you spending too much time with the wrong people?
I live and work by a hire slow, fire fast philosophy. Having said that, I'm a huge fan of second chances, and fair, due process always rules the day.  Nonetheless, I take heat for the fire fast component.
I'll take a bullet for it. I have too much respect for everyone else impacted by the toxicity to do anything else but strive to strengthen the environment and eliminate behaviors and persons who that detract from performance.
It's always clear, fair, with warning and due process. It's also lightening fast.
You change the toxic behaviors or you're gone. You sustain the change or you're gone.
Go poison someone else's well. I've got a great business to build and great professionals to support and develop. Your "project" is not my priority.
The Bottom-Line for Now:
There's no such thing as a partially toxic employee.  You can't change people. You can provide them the tools to change, however, if they don't, then you're not obligated to escalate your commitment to them at the huge expense of your leadership credibility.
–
More Professional Development Reads from Art Petty: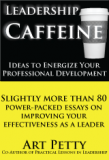 Don't miss the next Leadership Caffeine-Newsletter! Register here
For more ideas on professional development-one sound bite at a time, check out Art's latest book: Leadership Caffeine-Ideas to Energize Your Professional Development.
Order one or both books for your team. Contact Art.
New to leading or responsible for first time leaders on your team? Subscribe to Art's New Leader's e-News.