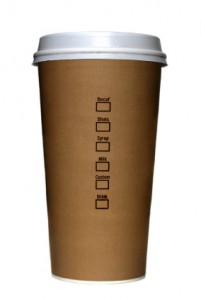 "…the crucible experience was a trial and a test, a point of deep self-reflection that forced them to question who they were and what mattered to them. It required them to examine their values, questions their assumptions, hone their judgment."  -Warren Bennis and Robert Thomas in Crucibles of Leadership (subscription may be required).
Two job candidates walk into a coffee shop. One has a spotless record of achievement and accomplishments and a career that runs upward like a steep staircase from early career until now. His life reads like a storybook we can all smile about and wish ourselves to be so fortunate. This is a solid professional.
The other candidate's record is good, however, there are several points in time when things went wrong. A start-up failure is the first warning flag. A few years of seeming under-employment after the start-up raises another flag. However, even under-employed, there's visible growth into a leadership role. And then there's a gap in the work history of 18 months followed by more underemployment. Still, there's a quick quick progression to a level of significant responsibility. It turns out that this time spent outside the workforce was time she spent caring for a loved one struggling with a terminal disease.
The first candidate is compelling, but the second candidate is likely my choice. And it's not because I have a soft spot for hiring people who have encountered hardship during their lives. It's because I want to field the absolute best talent to help our people grow and our organization survive and succeed. The individual who has fought through hardship and displayed signs of survival and success brings a level of personal and leadership depth far beyond that of our more traditional and successful candidate.
I know that at some point we'll face a crisis we didn't see coming…something that threatens our business and even our continued existence. This is beyond the quarterly sales shortfall or the delayed product launch date. It's a crucible moment in the life of a business and we either rethink and change or we risk becoming corporate road kill. 
It's at this point in time…the seemingly dark moments, that I want leaders who understand what it takes to walk into the fire and emerge out the other side changed and stronger.  It's their leadership and resolve that will see us through the dark hours towards survival and strengthening.
The Bottom-Line for Now:
Your struggles and even your failures are important elements of who you are as a leader.  A track-record of chronic failures is different than having encountered and survived a profound setback. It's the setbacks, the unexpected crises and your approach to surviving and persevering through these crucible moments that forge your character as a leader. Learn, live and lead. And as a hiring manager responsible for building your team's and your organization's leadership future, open your eyes to people who understand what it means to struggle and then win.
—
More Professional Development Reads from Art Petty: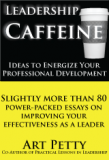 Don't miss the next Leadership Caffeine-Newsletter! Register here
For more ideas on professional development-one sound bite at a time, check out Art's latest book: Leadership Caffeine-Ideas to Energize Your Professional Development.
New to leading or responsible for first time leader's on your team? Subscribe to Art's New Leader's e-News.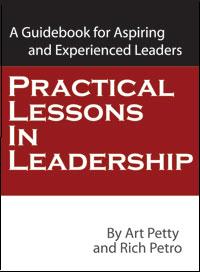 An ideal book for anyone starting out in leadership: Practical Lessons in Leadership by Art Petty and Rich Petro.