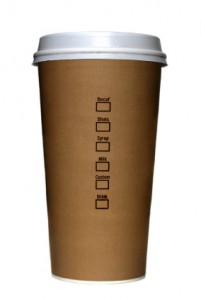 I doubt that anyone reading this would disagree with the theme of, it's important to be a good listener to be a good leader.  However, in working with leaders at all levels striving to strengthen their performance, listening skills aren't an issue some of the time, they are an issue nearly 100% of the time. 
For too many in leadership roles, either the Symphony of Brilliance (as in, "I know the answer" or, "I'm right"), or, the Symphony of Busyness ("I've got so much to do, don't distract me") playing in their minds, drowns out attempts at communication emanating from those around them.
We create our own barriers to active listening, and our performance suffers accordingly.
A Warm-Up Exercise for Your Listening Skills:
Find a friend and try the following activity:
Conduct a conversation where the only rule is that you and your communication partner must begin each sentence with the last word of your partner's sentence. Let this run for about three minutes or, until one of you bursts into laughter with some of the resultant silly sentences.
The payoff from this simple "active listening" activity courtesy of Val and Sarah Gee writing in Business Improv (check out my Leadership Caffeine podcast with the authors) is to remind you how difficult it is to stay in the moment and remain focused on the words of your colleague. It takes deliberate effort to silence the symphony (or cacophony) in your mind.
While you might drive everyone nuts if you practice this technique without them knowing the rules, let the activity serve as a reminder of your obligation to listen harder and seek to understand.
3 Ideas to Help You Start Listening Harder Today:
1. Pause Your Internal Symphony and Get in the Moment. When someone approaches you, exert effort to hit the mute button and shut down the background noise and focus exclusively on the individual in front of you. Use the simple ice-breaker example and listen like you are waiting to hear the last word of every sentence.
2. Suspend Your Rush to Judgment. Many leaders suffer from the malady of reaching a conclusion on the topic while it is being presented. Once we've reached that point, we relax our attention allowing the symphony in our minds to restart. We lose our presence in the communication moment when we conclude before we move to Idea #3.
3. Seek to Understand Interests, Not Just Positions. What we often perceive or hear is the position of the individual communicating with us. We hear their approach or their ideas, but we don't connect it to what they are trying to achieve. We compare their idea to our own view and we immediately violate #2 as we rush to judgment.
Great leaders take the time to ask questions that help them uncover the true interests of the individual in front of them. While she might be asking to spend money on a contractor, her real interest is in gaining precious bandwidth to accomplish something extraordinary to better support customers. What you hear is the cost and contractor, but what you need to understand is the interest.
The Bottom-Line for Now:
The failure to truly listen is a big barrier to high performance and performance improvement for most leaders and their teams. It takes deliberate effort to focus, get in the moment and strive to understand before moving to judgment. Starting today, use every encounter as an opportunity to strengthen your focus and understanding. Get this right and you'll transform your own effectiveness and the effectiveness of those looking to you for leadership.
—
More Professional Development Reads from Art Petty:
Don't miss the next Leadership Caffeine-Newsletter! Register here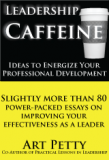 For more ideas on professional development-one sound bite at a time, check out Art's latest book: Leadership Caffeine-Ideas to Energize Your Professional Development. 
Download a free excerpt of Leadership Caffeine (the book) at Art's facebook page.
New to leading or responsible for first time leader's on your team? Subscribe to Art's New Leader's e-News.
An ideal book for anyone starting out in leadership: Practical Lessons in Leadership by Art Petty and Rich Petro.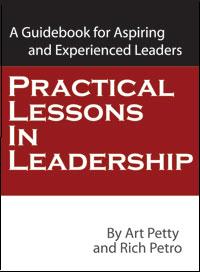 Need help with Feedback? Art's new online program: Learning to Master Feedback
 Note: for volume orders of one or both books, drop Art a note for pricing information.