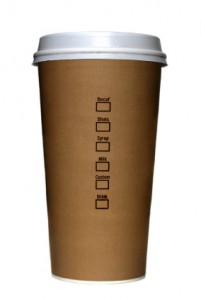 Lack of self-confidence is a limiting factor in the leadership careers of many good professionals. Fear of failure, self-doubt, hesitation, over-reaching, failure to tackle the tough conversations and decisions, and even micro-managing, are all potential symptoms of a personal confidence deficit.
And the issue isn't limited to new or early career leaders. Many senior professionals mask the self-confidence issue in public, but agonize a great deal over it in private.
Regardless of your circumstances, if you find self-confidence as a limiting factor…or one that is debilitating, it's important to tackle this issue either through self-help or with professional support, or, you risk derailing an otherwise promising and rewarding career.
Here are a few thoughts on the realities of leading others that can chip away at our self-confidence, along with some context that might just help you realize that learning to lead is more about doing the small things right one day at a time.

6 Realities of Leading Others & It's Not Just You:
1. There's nothing easy about this role if you take it seriously. There are few things you'll tackle in your life that will test you to your core than being responsible for others. Parenting is the only one that jumps to mind. In reality there are many parallels to leading and parenting effectively.
2. Leading is hard work. Darned hard work in fact. People are challenging and complex. I've always thought leading would be much easier without the people. Unfortunately, it doesn't work that way.
3. You've got a lot of weight on your shoulders. You're responsible for results. You're supporting the development of others. Depending upon your level, you're assigning and overseeing work and of course, you're responsible for hiring, firing, promoting, fostering innovation, ensuring accountability, serving customers and a few dozen other labors that make Hercules' travails look mild in comparison.
4. We're all fearful of mucking it up. We don't naturally seek out tough topics…topics that feel a lot like confrontations, and we sure as heck don't thrive on dealing with the personal dramas that occupy so much time in our daily lives.
5. It's exclusively On the Job Training! A reviewer for my first book, Practical Lessons in Leadership (with Rich Petro), offered: "Leadership is a profession with a body of knowledge waiting to be discovered." How true. Books and training help, but they are no substitute for the real thing.
6. It takes a lifetime to master this role. You'll peak as a leader if you work really hard at it, right about the time you retire. Leadership Wisdom is cultivated through trial and error, and then some more error. While it's a bit cliché, if you're not failing fairly regularly in your dealings with others, you're not trying hard enough.
3 Key Points to Put Your Leadership Challenges in Perspective:
1. Most of the Things We Fear are Not Worth Fearing. For example, one of the most challenging issues for many leaders is delivering constructive feedback. Many avoid it, when in reality, most professionals want and appreciate feedback that helps them improve. The one thing we fear the most is something your good team members truly desire. The same goes for taking a chance on good talent (it's risky, but so is hiring mediocre talent) or, firing someone after due process (we all know it's the right thing to do). The fears are exaggerated, yet the benefits from taking a step closer to these fears are tremendous.
2. No One Expects You to Be Perfect. The perception that a promotion to any level of leadership bestows the burden of omniscience is indeed a false one. You're not supposed to have all of the answers…you're supposed to be smart enough to work with others to find the right answers. The challenge is to help others do their best work.
3. People are More Often with You than Against You. People want a good boss. They want support. They want someone who will listen…and someone who provides input (positive and constructive). Most people are used to having bosses who don't offer much of any help. Just showing up and caring will put you in rarefied air.
The Bottom-Line For Now:
You can't do this job without cultivating the confidence to deal effectively with people. Fortunately, most of the fears are over-blown and with deliberate actions everyday to show concern, provide help and ensure fairness and accountability, you'll begin to recognize that the fear was worse than the reality. For the tough discussions, seek training, read about how others deal with this and practice like it's your job. (It is.)
No false cheerleading…but some tough love. Not everyone should lead and if you're not willing to work on the challenging parts, go back to your individual contributor role. If you are willing to put yourself out there in a zone that is clearly uncomfortable, the returns are truly rewarding.
—
Don't miss the next Leadership Caffeine-Newsletter! Register here.
For more ideas on professional development-one sound bite at a time, check our Art's latest collection: Leadership Caffeine-Ideas to Energize Your Professional Development. 
Download a free excerpt of Leadership Caffeine (the book) at Art's facebook page.
New to leading or responsible for first time leader's on your team? Subscribe to Art' New Leader's e-News.
An ideal book for anyone starting our in leadership: Practical Lessons in Leadership by Art Petty and Rich Petro.
To talk about a workshop or speaking need, contact Art at via e-mail at [email protected]