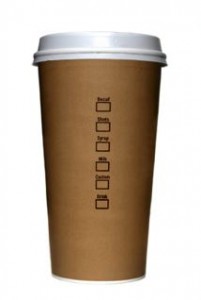 In setting and adopting strategy, it's critically important to decide what you are not going to do. The same goes for promoting people into roles where they are responsible for others. It's OK to say, "No" to those who aren't right for the role.

Leading others is not an inalienable right that comes with seniority or through mastery of a technical discipline. It's too bad that a good number of senior leaders struggle to offer a clear "No" to those seeking the role.
While I'm a staunch defender of the premise that leaders are mostly made not born, there are some people who have no more business responsible for others than I do conducting brain surgery.
Sorry folks, not everyone can learn to lead. This doesn't mean that leadership misfits don't end up in roles responsible for others, but that doesn't make it right.
One way to stop the perpetuation of lousy leaders and lousy leadership practices is to quit passing the problem forward. While that's contrary to what we see in many of our schools and certainly from our politicians who like to kick the problems down the road, it's an opportunity for you to take a principled stand for all of the right reasons.
3 Core Questions to Answer Before Promoting Anyone to a Leadership Position:
1. What are the individual's true intentions? Much like a father questioning his daughter's new date, experienced leaders must work with their team members to properly assess motivations. If pay, title or an office with a door are the unspoken objectives, the individual should be shown the door, at least as it pertains to a role leading others.
While most people won't outwardly describe less than honorable intentions, some careful observation and interaction via low-risk developmental assignments spread over time, will provide you with ample insights to make a good decision.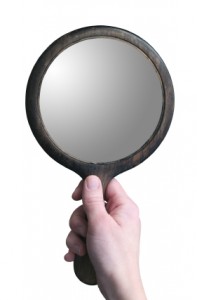 2. How well does the candidate self-manage? If the individual showcases an ego as big as Indiana and a desire to prove that he is the smartest person in every room he occupies, the obvious lack of both emotional and social intelligence, is not only a leading indicator of poor fit, it's a big, bright flashing red flag. Instead of putting on your dark glasses to shield your eyes from the light, it's time to slow down or stop and face reality.
3. What is it about prior performance (anywhere in life) that offers clues to future performance in a leadership role? While people can and do change, I want to see at a minimum, examples of leadership…even if the circumstances were informal. Eagle Scout? Student Council President? Volunteer Manager? Military leadership?! Examples of where the individual rallied people to troubleshoot and solve problems? Life crises that taught important leadership skills?
The Bottom-Line for Now:
When we sign on to support the development of new leaders in our organizations, we are signing on for a full contact activity. The output is a direct reflection on us, and given the importance of this activity, it behooves all of us to take time and deliberately and carefully assess our leadership candidates.
I'm all for giving deserving people a chance, however, the key word is, "deserving." Convince me through your actions that your intentions are honorable, and I'm willing to move to the next step. Prove to me that you can manage the person looking back at you in the mirror and your chances of gaining my support are increasing. And show me through examples that you have context for the role and I'm motivated to support you. Fail any one of those three, and you're out, at least as it comes to leading.
—
Want More? Check out Art Petty's latest book, Leadership Caffeine-Ideas to Energize Your Professional Development. Created for fast-moving and highly motivated professionals and leaders, Leadership Caffeine offers more than 80 short, idea-packed essays for the critical leadership and professional development situations in your life. 
Join the many groups and management teams and meeting/conference organizers who have adopted Leadership Caffeine as a discussion and development tool. The collection makes a great gift for the newly promoted leader or for your team during the holidays.
About Art Petty:
Art Petty is a Leadership & Career Coach and Strategy Consultant, helping motivated professionals of all levels achieve their potential. In addition to working with highly motivated professionals, Art frequently works with project teams in pursuit of high performance. Contact Art via e-mail to discuss a coaching, workshop or speaking engagement or to inquire about being a guest on The Leadership Caffeine podcast.