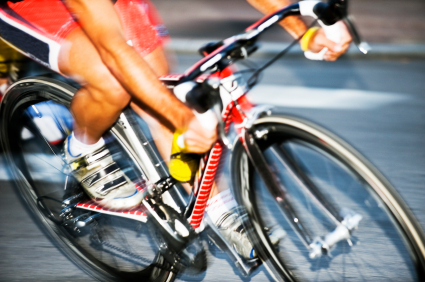 It's finally cycling season here in the Chicago area!  After a long winter of not taking my road bike into the shop for a tune-up , I recently rolled it in on a busy Saturday, when the owner and crew were fully engaged at a break-neck pace selling bicycles and writing up repair tickets.  Bad planning on my part, but I've not yet developed the habit of thinking about my bicycle in February, so here I was.
My need were simple.  I plan on riding about 1,000 miles on the road bike this summer-a good target for me given my schedule and level of fitness, and I wanted the bike checked out for general mechanical integrity, wear and tear, the trip computer replaced and new pedals installed. The owner wrote up my ticket and promised that someone would call when it was ready.
About a week later, I received the call and drove over to pick up my favorite two-wheeled vehicle and was pleased to see it as the clerk rolled it towards the counter.  My thoughts of jumping back in the saddle that night were quickly dashed however, as I looked over the bike and realized that the same pedal with the broken clip and the same intermittent trip computer were still present.  The ticket was filled out…and signed, but not a thing had been done. I looked right and left and realized that the shop owner was not present.
The individual helping me happened to be the shop's bike fitter and as it turned out a seriously sharp bicycle mechanic.  She also understood to a "t" how to deal with what had quickly moved from a happy occasion to one filled with disappointment and annoyance.
Within seconds, she stepped in to defuse the situation.  She admitted that she had no excuse for what had happened and she immediately grabbed another mechanic, put my bike on the rack, and for the next 30 minutes the two of them checked, tuned and tweaked and cleaned and lubed the bike from top to bottom. She showed me that my tires needed replacing…educated me on the different options and instantly installed the tires.  She upgraded the trip computer at no additional charge..and suggested what I might want to do from a maintenance perspective after the riding season.  Oh, and she pointed out the local riding group…got me to add my e-mail address and worked to convince me that I would not be the slowest rider of the group.
In a word, she was fantastic.  Crisis abated, brand saved…and in fact strengthened.  The bike performed great on my first ride, although I now know that I can use a bit of a tune-up.
The Bottom-Line for Now:
The situation had the potential to go bad in a hurry.  I've purchased at least 8 bicycles from this shop over the years.  I buy all of my supplies and now that I've advanced into a new class of equipment, my annual purchases have increased.  I'm in the market for a new car carrier, and I'm hopeful that one of my sons will pick up this hobby.   This business is dependent upon a bunch of happy, life-time customers like me, and there's no telling what damage a few dissatisfied ones might do to the shop's top and bottom lines.
While it was obvious to me that there was just a mix-up, the way the situation was handled strengthened my relationship (yes, there is a relationship) with this shop.
Owners and managers, take heed and teach your people to seek out and seize upon moments of truth as golden opportunities to build loyalty and business.  Celebrate these successes.  Make them part of the legend and folklore of your business and hire and train people that get it and that want to contribute to this legend!