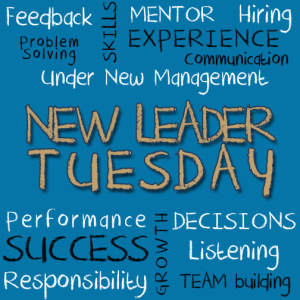 The New Leader Tuesday series is dedicated to helping first-time, early career and even experienced professionals with a "beginner's mind" progress on their journey towards effective leadership.
—
Note from Art: this content is excerpted from my book with Rich Petro, Practical Lessons in Leadership—A Guidebook for Aspiring and Experienced Leaders.
If you're new to the role of guiding others, here's the preface to your real job description. Use it in good health and in pursuit of greatness!
At Least Nine Attributes of Great Leaders:
1. Great leaders realize that their role is less about themselves and more about what they can do to encourage and aid the development of the people around them.
2. Great leaders are driven every day to positively impact their business and their people.
3. Great leaders realize they are human and make mistakes. They understand that it is OK for everyone to see and learn from their own mistakes.
4. Great leaders understand that they are being constantly scrutinized to see if their actions match their words. The do of the leader must match the tell!
5. Great leaders are driven by a love of teaching and a passion for learning.
6. Great leaders understand the impact they have on the people around them and they keep this in mind when praising and criticizing.
7. Great leaders make decisions. They understand the power they wield to control progress through their decision-making.
8. Great leaders understand their primary role is to create the proper working environment necessary for success given the circumstances and talent at the time. They work at forming and framing this environment every day.
9. Great leaders understand that they need quality people to succeed. They constantly focus on the identification and development of these individuals.
The Bottom-Line for Now:
Leading effectively is hard work. Slackers need not apply.
—
More Professional Development Reads from Art Petty: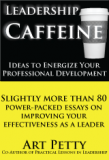 Don't miss the next Leadership Caffeine-Newsletter! Register here
For more ideas on professional development-one sound bite at a time, check out Art's latest book: Leadership Caffeine-Ideas to Energize Your Professional Development.
Order one or both books for your team. Contact Art.
New to leading or responsible for first time leaders on your team? Subscribe to Art's New Leader's e-News.