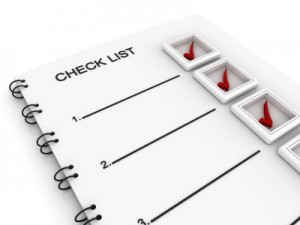 There's no doubt we live in interesting times…a true Dickensian Best of Times, Worst of Times environment, filled with remarkable opportunities and equally remarkable personal, competitive, societal and global challenges.
Over the past few years and few thousand contacts with professionals on the topic(s) of developing as a professional and developing as a leader, a number of key "capabilities needed for success in these times" have emerged as recurring themes in discussions and group settings. Importantly, these themes or as I describe them, Capabilities, Attributes & Behaviors (CABs) are essential for success at both the individual and organizational levels.
Nine Key Professional Capabilities Required By Our Times:
1. Cultivate Your Authenticity-while arguably never out of fashion, like small collars and narrow lapels, authenticity is back in a big way, and it's increasingly important for leaders that hope to win the trust of the teams and generations.
This has been a hard decade or so for cultivating trust in leaders, and with the odor of the Great Recession still wafting through our society, fear is all too present in the workplace. It's more critical than ever to be able to build trust on teams, trust across cultures…and trust as a leader, and the best starting point is to be yourself, let people see your strengths and weaknesses and work hard to get to connect with and get to know those you work with and for.
2. Learn to Adjust Your Altitude-whether you are a solopreneur, an individual contributor or a corporate executive, you need to develop comfort in navigating and connecting the lofty issues of market-forces to the RGM (real green money) issues of serving customers, innovating and differentiating.
I encourage leaders and professionals of all levels to develop the discipline to regularly scan the market environment and to change the nature of the conversations on their teams, by drawing upon this powerful and simple question set:
What does this mean for us? Our competitors? Our customers?
3. Develop Strategies for Coping with Extreme Ambiguity-the scale and scope of global challenges and opportunities coupled with the pace of change all combine to create a remarkable level of ambiguity in our professional endeavors.
Unfortunately, ambiguity combines with fear to paralyze teams and individuals and exacerbate problems. A counter-measure is to first recognize that EVERYONE you know is struggling with the same unknowns. Your competitors don't know for sure where things are going and your customers need help navigating through all of the noise.
Try flipping the fear of the unknowns around and instead of preoccupying on the risks, focus your energies and your team's sights on the opportunities that ambiguity affords to create and innovate. Change the nature of the daily conversations and encourage constant use of the key questions outlined above.
Of course, once you've discussed questions, it's time to promote action. That's where the next attribute proves critical.
4. Improve Your Adaptability-building on the ambiguity theme above, and acknowledging that we tend not to like change (understatement for emphasis), it's critical for leaders of all levels to foster a culture that encourages experimentation and learning. Easy words, however, recognize that creating an adaptable environment takes time, focus and constant reinforcement.
Shoot one messenger or go off on one failed experimenter and people will revert to their prior fear-driven, hunker-down approach.  As an individual contributor, learn to appreciate the benefits and learning experiences of change. Better yet, learn to be the one promoting change.
5. Leaders: Commit to Creating High Performance Teams-a great place to start is by overhauling your project management practices (or lack thereof), building sponsors with teeth and putting everything you and your leadership counterparts can into helping teams succeed. Again, easy words that only work when backed by consistent, aggressive actions. Given the number of projects and strategies that fail for people and execution issues, we all have a long way to go on this one.
6. Cultivate Cultural Intelligence (CI)-there's a good probability that your business will become increasingly intertwined with global suppliers, customers, partners, competitors and team members. Developing CI is an organizational initiative, and one that must be pursued in the planning or early phases of your global outreach. If you are increasingly involved in leading teams with contributors from around the globe, you are absolutely on the spot for advancing your Cultural Intelligence. Your results depend upon it.
7. Develop Leadership Adaptability…yours and others. This is my catch-category to remind you that strengthening your skills as a follower is as important as strengthening your skills as a leader. As functional and national boundaries dissolve or at least shrink, your ability to move seamlessly from leader of one initiative to committed follower for another is critical to your success. And your efforts here set an outstanding example for those around you.
8. Don't Be Afraid to Grow Your Power and Influence. Face it, others choose us to be successful, and there's everything right with growing your professional network, seeking out important projects and opportunities and appropriately publicizing your successes.  It's a mistake to think that you're above the fray of politics and power.
9. Develop an Innovation Mentality-gone are the days when innovation was just for engineers. It's an innovation-driven world, and the most compelling innovations are occurring in how we work, communicate, market and make money.
If you're leading others, one of your Key Performance Indicators is how innovative your team is. Their innovation is a reflection of your leadership. If you're working as an individual contributor, every team and every project needs great ideas. Learn to take risks and learn to sell hard and then prove your ideas.  Build a reputation as an innovative thinker and doer, and the world is yours!
The Bottom-Line for Now:
I've just offered a long list of really difficult things to do, without much specific direction.  Awareness is the first step. Audit yourself against the nine CABs above and then take action to strengthen the already strong and improve the weak.  Seek external feedback from those you trust to provide you the unvarnished truth about yourself.  And remember, while others often choose us for success, you own your career and your development.