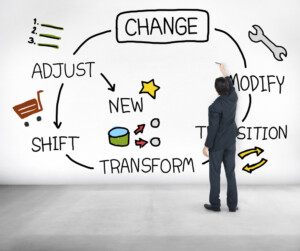 What You Need to Know Before Day One as a New Manager
Critical context for any professional considering making the move to managing
The move from contributor to manager is one of the most difficult transitions in the world of work.
This is that point when everything changes, including:
Your daily work

How you are evaluated
What defines success
Why the probability of failure is high
The types of discussions you engage in daily
How your team members view you
What your boss expects of you
What it takes to get to the next level
How you interact with your new peers
Why your relationship with your team members must change
Given the complexities, it's no wonder research suggests that over 50% of first-time managers fail during their first twelve months on the job. That's an abysmal statistic and one that is largely avoidable if aspiring managers understand the realities of the role and can make an informed decision on this challenging career step.
I created this program for any individual considering (or being considered for) their first role as a manager. And, I created this program to help organizations and promoting managers improve their success rate with their new managers.
Two dates only in January of 2021 (you pick one)  1/13/21 and 1/27/21 from 10 AM to Noon Central. $49.95 per participant.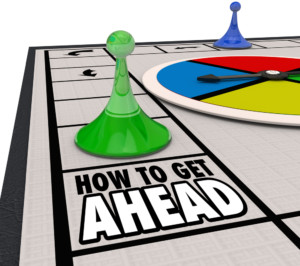 Level Up Career: Knocking Down the Personal Barriers that Get In the Way of Your Success
A live-online workshop + coaching program focused on helping you identify and knock-down the personal barriers holding you back in your career. You will leave this program with the self-confidence and personal tools to help you break-thru the barriers in front of you.
Ideal for every individual who knows there's more they can achieve!
In thousands of hours of coaching professionals at all levels, there are some common themes that emerge as barriers or blockers standing in the way of us being ourselves at our professional best.
Just a few of these career blockers include:
Lack of self-confidence and low self-esteem

Discomfort with power and politics

Fear of engaging with higher-ups

Discomfort advocating for oneself

Fear of speaking up or sharing your best ideas
In four live-online small-group sessions plus two personal coaching calls (unlimited duration), we'll unpack these and other thought processes and traps that get in the way of success. Importantly, we will focus on developing practical, actionable approaches you can bring to life in your workplace/career to mitigate these items.  
LEARN MORE
I serve as your guide, but you're here to do the heavy lifting necessary for personal growth.
This program is ideal for any individual interested in personal change, growth, and success. I've worked with individuals across all sectors and levels, including CEOs, program leaders, aspiring executives, managers, engineers, teachers, university administrators, call-center professionals and many others.
Individuals who recognize they can do more if they can move beyond their personal blockers

Professionals committed to their personal development and growth

Members of your team or group who struggle to recognize how capable and potentially powerful they truly are

Every person who is struggling with some form of "I'm stuck!"

Individuals looking for that extra performance gear in their careers

Any professional who has run into obstacles and is worried about "getting back on the horse" or "regaining their mojo"
Join us for what can be a transformational moment in your career as you come face-to-face to your barriers and blockers and gain the confidence to knock them down one by one.
Registration is limited–we want to keep the cohort down to a manageable size. (I will open a second cohort as needed.)
Working Session #1: 2/16/21 at 6:30 PM Central
Working Session #2: 2/23/21 at 6:30 PM Central
Working Session #3: 3/2/21 at 6:30 PM Central
Working Session #4: 3/9/21 at 6:30 PM Central
One-on-one coaching sessions are scheduled separately.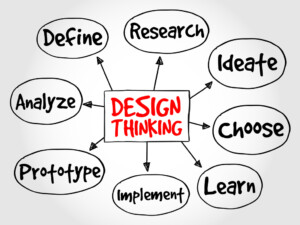 Strategic Message Design for High-Stakes Communication Situations
For any professional involved in presenting important messages in high-stakes situations. Ideal for organization leaders, executives, change-leaders, marketing, and sales professionals, and any other individual who regularly shares important messages in their organization. Powerful, actionable guidance using design-thinking approaches for strategic message design and delivery in a half-day live-online workshop.
Succeed with confidence and clarity in all your high-stakes communication situations
Imagine the most complicated, high-stakes communication situations you are likely to encounter in your career. You need an approach and tools to organize your thinking, guide your responses, and help you succeed in these difficult moments.
Consider the following challenging communication situations:
Promoting "you" in job interviews
Negotiating for a raise
Planning a difficult feedback discussion
Rolling out a new strategy or change initiative
Asking your board of directors to support a new investment
Meeting your new team as the recently hired/promoted manager
Briefing top management on your struggling project
And any other planned communication where the stakes are high and you need to be at your best.
Join executive and career coach and long-time technology industry executive, Art Petty in a three-hour working session as he teaches you strategic message design and delivery.
In this session, you will learn:
The importance of designing your messaging strategy for the psychology of the situation
How to use design thinking approaches to design and stress-test your messages
Why the properly developed & practiced message map gives you a distinct advantage over everyone else in the room, including the critics
How to deliver your message and navigate challenging q/a using the map
When and how to use the map as a visual tool to strengthen message clarity
How to create maps in groups and how to use them to ensure key stakeholders are all on the same page.
How engineers, lawyers, marketers, and executives use this approach to gain support and move their agendas forward
In this session, you will learn how to design and use a message map. You will work in small groups for different case scenarios. You are welcome to bring a difficult communication situation you are anticipating and gain the group's and Art's support in helping to construct your map.
Additionally, every program participant gains evergreen access to Art for a detailed, confidential review of your future critical-communication message maps.
Upcoming Sessions & Registration Fee:
2/9/21 kicking off at 10:00 AM Central (3-hours)
$247
e-mail Art Petty for questions or to discuss group registration or setting up a custom session for your team.