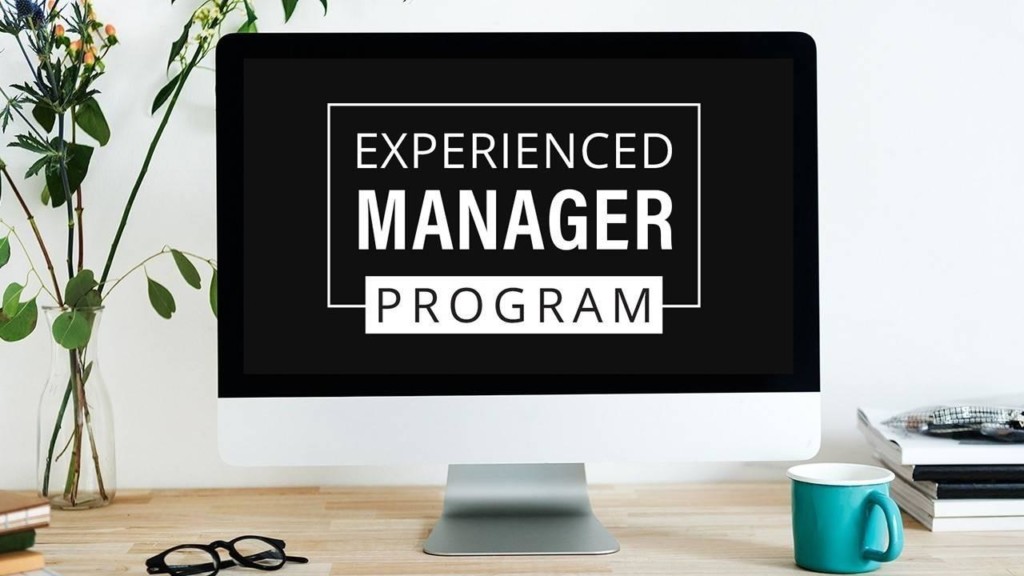 About the Program Creators/Instructors:
Art Petty is an executive and emerging leader coach and one of the foremost developers of management and leadership talent. Art was a long-time technology industry senior executive and has served as an MBA educator for many years. Art has written numerous leadership and management books and over 2,000 articles.
Anita Lauper Wood is a technology product strategy leader and marketer. With her expertise in education, problem-solving, and methods to deliver results, Anita energizes teams to ideate, execute, and learn more accurately and more quickly through workshops, courses, and coaching.  She aims to create growth and opportunity out of problems and to bring a global perspective to every situation. Anita is passionate about lifelong learning for both individuals and organizations as key to innovation and thrilled customers.
Experienced Manager Program
For managers and rising leaders striving to level up performance and grow their success!
The Experienced Manager Program is an 8-week program sprint for mid to senior-level managers who want to strengthen their personal and team performance. The program emphasizes personal development and how to translate this development into improved individual, group, and organizational performance.
Drop us a note to learn about future open-enrollment sessions or to discuss a custom program for your team.
Powerful, actionable guidance delivered in six 90-minute working sessions + one-on-one coaching + e-learning to help you rethink your approach and help you grow the performance of your team and organization.
Note: all sessions recorded in case you have a schedule conflict.
Guest Speakers:
In prior sessions, guest speakers have included: Dr. Nick Morgan, Amy Jen Su, Julie Winkle Giulioni, Dan Markovitz, and Jennifer K. Crittenden. Our guests are experts in their fields and backed by best-selling books. The join our Experienced Manager Program to share ideas and insights and to engage and support the development of our participants.
Approach:
The Experienced Manager Program-Live-Online blends virtual classroom training with one-on-one coaching and e-learning to help managers on-the-rise level up in their work and careers.
The live-online working sessions introduce key topics and encourage participants to think through the ideas and approaches in all-group and breakout discussions.
The coaching portion of the program is tailored to the individual and focused on adjusting or adopting behaviors to promote growth and high-performance.
Participants have evergreen access to an e-learning portal that includes resources, links, and content and tools on how to apply course concepts in the workplace and sustain long-term development.
What Participants Learn:
Wrapping Your Brain Around Your Level-Up Challenge
Why our organizations need us to think and manage differently
Our dual level-up challenge
Accelerating learning for ourselves and our teams
Your four core areas for focused development
Recruiting a Swim Buddy & Leveraging Power of Professional Journaling
Rethinking Leadership
Assessing your leadership baseline "You are here"
Sharpening your leadership point-of-view with a personal charter
Understanding what your team needs from you now
Hitting the Refresh or Restart button with your team
Strengthen your effectiveness as a developer of talent on your team
Teaching Your Teams to Think & Act Differently
Why your team needs to change the view and how to do it
Building an Idea Lab with your team
Stop debating and start parallel thinking/talking
What research tells us we're doing wrong about ideation & how to improve
 How to Cultivate Influence
The facts of organizational life when it comes to power and politics
Why you need to grow  your power
How to cultivate a "Clean Power" approach
Learning to spot and seize gray-zone leadership opportunities by building coalitions
Developing Your Strategy Toolset
What to do when you get a seat at the strategy table
Three powerful strategy toolsets every leader must have in their toolkit
Translating strategy into action with your teams
Winning in Communication Moments that Make/Break Careers
Succeeding in challenging communication situations
Strategic message design for high-value situations
Delivering performance feedback/feed-forward that promotes results
Developing Yourself
Thinking differently about everything
Learn faster, constantly
Setting goals for yourself the right way
Registration and Pricing
Registration includes access to all sessions, including guest speakers, one-on-one coaching, and evergreen access to the program's e-learning portal. Payment is via credit card.
Policies:
Payment in full ahead of the course start date is required for participation
Refunds are not available unless the program is canceled by Art Petty Group. However, if an individual experiences extenuating circumstances, a credit will be provided for a future cohort or other Art Petty programs, including coaching.