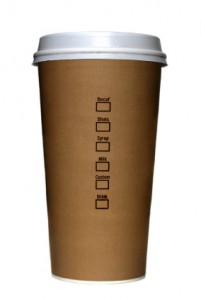 Last week, I spent some time in a post offering guidance on strengthening your performance as an employee. This week, our focus returns to the individual at the top of the food chain. If this happens to be you, your team will thank you for spending a few minutes perusing the list below and kindly stomping these bad habits out of existence.
Ten Annoying Habits that Genuinely Irk Your Employees:
1. Finding the problem in EVERYTHING. Criticizing constantly isn't coaching. One tactic builds and the other bullies. Which one do you use?
2. NEVER providing positive praise. When it's earned, you need to give it. No one cares that you don't thrive on the occasional positive reinforcement, most other people do. And no, it's not just because they're needy.
3. STRUGGLING to make a decision…any decision. Yes, there's risk in every decision, but frankly, you're holding your team hostage while you spend most of the time of your life trying to make up your mind.
4. LEADING round-the-table status meetings. OK, this is my pet peeve, but I'm still looking for more than two people on the planet who like these interminable and potentially fatal meetings. If you're going to hold one, make it worth everyone's time. Live, round-the-table status updates don't promote communication, they cure insomnia and promote exploration of alternative employment or careers.
5. FAILING to pay attention to the work of the people who are working for you. We know you're busy. Just once in awhile, gin up some genuine curiosity and interest in what your team members are doing. It's a great way to show respect. Showing respect is a great way to gain respect.
6. CHANGING direction, but forgetting to tell us you changed your mind. It's the boss's prerogative to change her mind, but if you're that boss, make certain to tell someone you changed your mind (and why), or, you'll leave the team hopelessly confused.
7. MAKING your team members walk on eggshells around you. If people have to walk on eggshells around you, something is wrong. It's a guarantee that no one will shoot straight on the big issues, or, bother to tell you when you have no clothes.
8. DELIVERING dump-truck feedback. Your employees know this by the sound of the dump-truck backing up and the smell of the manure about to be heaped upon them in the annual performance review. Quit saving up constructive feedback for delivery at a future date. Like fish and houseguests after more than a few days, the big blob of old feedback stinks!
9. APPLYING DOUBLE STANDARDS for star and poor performers at the expense of everyone else. Yeah, everyone's watching and they all see your double standards in action. Don't preach accountability unless you're practicing it fairly and evenly with everyone, including yourself.
10. HOLDING EVERYONE HOSTAGE in a perpetual state of crisis. At about the third consecutive crisis in the month, everyone's figured out that it's a method you use to motivate. Newsflash, it doesn't work.
The Bottom-Line for Now:
Read the above list carefully. Now, cut it out. All of it. Now.
—
More Professional Development Reads from Art Petty: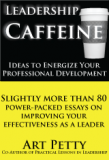 Don't miss the next Leadership Caffeine-Newsletter! Register here
For more ideas on professional development-one sound bite at a time, check out Art's latest book: Leadership Caffeine-Ideas to Energize Your Professional Development.
New to leading or responsible for first time leader's on your team? Subscribe to Art's New Leader's e-News.