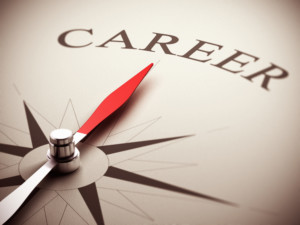 Career Coaching Programs and Services
It turns out, there are a great number of us at different stages of trying to figure out what's next on our professional journeys. And that's not an easy thing to do—especially without help. That's why we're here.
Two Audiences—Career Reinventors and Career Accelerators
1. Career Reinventors
We help motivated individuals solve a big problem—how to find new ways to apply their accumulated wisdom, superpowers, and interests in ways that allow them to increase their professional freedom and enjoyment while still achieving their financial goals.
We help career reinventors via one-on-one coaching, group workshop programs, and self-paced e-learning courses.
Our focus in our career reinvention work is to help people get unstuck on the process of reinventing their careers. We blend design thinking with agile project management, all centered on Art Petty's Career Reinvent™ framework to help individuals move beyond daydreaming into action.
Learn More: Upcoming Career Reinvent Bootcamp Programs
E-mail to set up a discovery session with Art Petty
2. Career Accelerators
For individuals focused on advancing in their careers, we help them develop a strategy and supporting tactics essential for getting to the next level of success.
Many career accelerator clients are reaching for the executive ranks as their next destination, and look for help cultivating influence and projecting a professional brand that draws attention and support from senior management.
We help career accelerators via one-on-one coaching, live-online group programs, and self-paced e-learning courses.
Our focus in our career acceleration work is to help clients assess the challenges and opportunities for getting ahead and then tailor the strategy and tactics to their unique situation. We do this by helping individuals rethink their Professional Value Proposition (PVP), assess and strengthen their executive presence, and deploy influence-development approaches that position them in the minds of promoting executives as a rising star.
Learn More: Upcoming Career Accelerator Events and Coaching Services
E-mail to set up a discovery session with Art Petty
Check Our Art Petty's Library of Career Reinvention Articles
Visit the Career Reinvention section on Art's popular Management Excellence blog.
Art Petty Webinar on Career Reinvention
Client Feedback
"As I am sure you have heard countless times as a mentor and teacher your guidance today touched me and molded me in ways deeper than you'll ever know or I am able to put into words" –J.D.
Art is a catalyst—an inspirational, heart-filled substance that has helped me reorganize around an utterly new mindset of my skills, creativity, and superpower.  I trust Art with my ideas – no matter how undercooked – and he can illuminate possibilities, expose vulnerabilities, and offer next steps.  With his unique blend of hot-off-the-presses knowledge, hard-knocks experience, and sassy reassurance, Art is helping me dance into my future: to boldly go where I've been afraid to before.  -M.
Art's real superpower isn't growing technology businesses—he's great at that, but his real value is in helping individuals achieve things they never thought possible in their careers. -Dale, CEO
Art helped me sort out my professional value proposition and prepare me to interview for a role people were telling me I was not qualified for. I got the job and I credit Art's coaching and unwillingness to let me take shortcuts on how I represented myself for success with this endeavor.  -M, Vice-President (formerly Director)