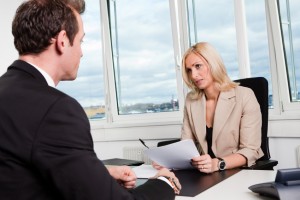 Feedback…dealing with it, delivering it, getting it right, providing it so it supports meaningful growth and behavioral strengthening or change is one of THE issues that all leaders face.
Unfortunately, we struggle with it, we delay it, we massacre it or we simply don't do it. The reality is, that we must develop competence at delivering feedback or we will struggle to advance and to support high performance.
In twenty-two years of developing leaders as a manager and executive and seven years of delivering programs and workshops for a few thousand professionals ranging from first-time leaders to experienced professionals, time and time again, feedback rises to the top of the list. Annoyingly so. The need to conquer this isn't going away.
It's time to get feedback right!
A New Approach: Learning to Master Feedback:
Learning to Master Feedback is designed to help you overcome fears, eliminate bad feedback habits and develop comfort and confidence for delivering feedback that promotes growth and high performance.
Learning Objectives:
Gain an understanding of the power of effective constructive and positive feedback to enhance individual and team performance.
Learn the 6 Components required for every feedback discussion.
Learn how to apply the 6 Components with a specific process for planning and delivering effective feedback discussions.
Learn how to plan and deliver an effective opening sentence for even the most difficult of topics.
Gain insights and ideas for avoiding the common Feedback Tripping points that derail many leaders
Program Includes:
4-On-demand training modules
Action Guide including developmental/practice activities and best practices reminders.
Feedback planning worksheet
Practice Cases
"My Feedback Practices" survey document for you to use with your team.
Supplemental content
e-mail access to the course creator for content and application questions.
Ideal For:
Any manager, supervisor or leader who is interested in developing or strengthening feedback skills.
First-time supervisors as part of their advance or early development training
Experienced managers seeking to refresh their skills and improve performance.
Project Managers, Team Leaders
Training/H.R. Managers seeking to supplement in-house training
Here's What it Costs:
$59. That's it. I want as many people as possible to have access to the course. For everyone who cannot get to one of those really expensive courses put on by the training mills, this is accessible, it's on demand….the content rocks and works and it fits everyone and every department's budget.
The course is live for 60 days, you can take it as many times as you would like…and you get everything I described above.
How To Get Started: 
I host the program at a great learning management system provider called DigitalChalk. You have to visit their site (you'll see the Building Better Leaders logo…that's me)…set up an account, select the course and pay with your credit card. Once you've done that, you have immediate access to the course.
The url is: https://buildingbetterleaders.digitalchalk.com/dc/guest/login  It's the Building Better Leaders site.
Expect a personal note from me welcoming you…pointing you to additional materials and sharing how you can best reach me for help.