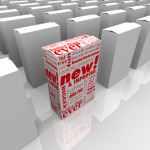 Note from Art: There's a lot of new and a fair amount of "new and improved" coming soon at the Management Excellence blog. I value your readership and look forward to supporting your professional development and career growth in some new and exciting ways.
—
The Leadership Caffeine™ Podcast is Back!
I'm excited to be kicking off the latest incarnation of the Leadership Caffeine podcast series! This initiative was a temporary casualty of my multi-year corporate immersion and is something a number of faithful followers have repeatedly asked me about bringing back to the Management Excellence blog. It's also something I love producing and sharing with you!

The first incarnation of the series found me interviewing and sharing insights some of the leading management thinkers and authors of our day, including: Geoffrey Moore, Jeffrey Pfeffer, Bob Sutton, Scott Eblin, Dan McCarthy and many others.
For this round, I'm expanding the reach to incorporate business professionals in a wide-range of industries, entrepreneurs and individuals striving to change the world through creative business practices. And yes, I'll talk with the leading authors of the day as well!
I hope you enjoy the series and I welcome ideas and recommendations for our growing line-up of guests. First up in the new series will be Laura Macleod, founder and principal at: From The Inside Out Project, who will describe her unique approach to solving those vexing communication challenges between management and hourly workers in many businesses.
—
Incoming: the Management Excellence Holiday Book List
If you're a regular visitor here, you know that my perspective is if you're not reading and learning, you're moving backwards at the speed of change. There are a number of great and important new books available for the professionals in your life and I'll share my thoughts on my top picks for this holiday season. Look for this feature during the first 10 days of December, leaving plenty of time to add them to your holiday wish lists!
—
The Leadership Caffeine™ e-Newsletter is All New with Subscriber-Only Content
Quickly approaching 10,000 subscribers, the Leadership Caffeine e-news is dedicated to providing pragmatic guidance a

nd provocative ideas for consideration in your professional work. We continue to tune the content to match the interests and requests of our readership, and the recent makeover has been well received. I keep the newsletter and blog content separate, although I do reference some of the latest blog posts, in case you missed them.
From feature articles to short, action-focused suggestions, links to great professional resources, the content is intended to help you along on your leadership and professional journey. The promotion is limited to a brief section at the end of the newsletter outlining my latest offerings and we absolutely respect the privacy of your e-mail information.
If you're interested in just a bit of exclusive Leadership Caffeine (or my New Leader enews) thinking, you can join here.
—
Coming in 2016: Live Coaching Calls with Art
I'm introducing a series of Coaching Calls (audio/VOIP) designed to help you jump start your professional development in 2016. The audience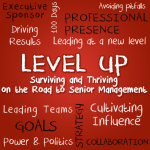 focus will vary for each call, ranging from those striving to "Level-Up" and reach the next rung on the career ladder to those later-career professionals searching for "The Next Act" as they evaluate how to apply their talents and passions in new ways after long, successful stretches in their careers. The format will include a number of no-fee sessions followed by a subscription series for the balance of the year. Every session will include dedicated content, live q/a, spotlight coaching and frequent guests sharing their well-informed perspectives. I'm looking forward to the opportunity to interact directly with many of the great readers/commenters here! Stay tuned for the January schedule.
—