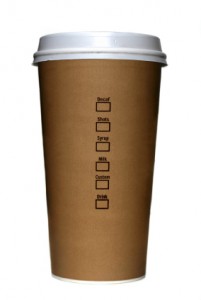 The Leadership Caffeine™ series is intended to make you think and act.
—
The oft-cited and disturbingly dismal numbers reported about employee engagement tell an interesting story about leadership effectiveness…or the lack thereof.
In my own experience, professionals and workers who are engaged have a number of very common characteristics. They care deeply about their work. It's a reflection in part of who they are as human beings and they have a fierce desire to not only strive and succeed, but to help their coworkers and their organizations succeed. They see the flaws in the workplace and genuinely strive to be part of the solution. They have an emotional attachment to their work and their workplace that transcends the pay for hours provided.
And they respect their firm's leaders. They feel supported, challenged and safe.
There's another group…perhaps the largest group in aggregate. These are individuals who WANT to care deeply about their work, however, something is fundamentally wrong in the working environment, pushing them to operate mostly in "safe" mode as a survival mechanism. They have no emotional attachment to their workplace and they most definitely don't feel good about their bosses.
Sadly, this latter group is sizable, and likely contributes mightily to the disturbing size of the "we're not engaged" numbers. The root cause of this situation isn't a flaw in the people, it's a flaw in the system of management in these firms, and particularly, it reflects fatally flawed leadership.
When I've surveyed or interviewed individuals in this latter group, the input is consistent. There's some combination of not being treated with respect, being micro-managed, being verbally abused, not being challenged and supported to grow that combine to create these very dysfunctional environments.
All of these behaviors are easily identified, and while often not curable across the firm and up and down the organizational ladder, they are curable by YOU in your immediate environment.
We have an interesting tendency to mimic the behaviors of those around us, and in organizations, the behaviors modeled by those in senior leadership roles tend to be the behaviors adopted by everyone in managerial or supervisory positions. However, you don't have to fall into this vicious failure trap.
If you're reading this, you've already likely self-selected yourself into the group of "I care." Now, take the time to look hard at your own behaviors. Are you creating an environment with your team that is safe, free from toxicity and genuinely focused on helping people strive and grow? If not, you've got some work to do, or you're at risk of being part of the problem.
 The Bottom-Line for Now:
An early mentor of mine impressed upon me the reality that even in a sea of aberrant organizational behaviors and lousy leaders, I should always strive to create a calm zone where people valued their work and felt respected and appreciated. He was right. It's hard work…you're running uphill and against the wind. But it's the good work you'll be proud of when you look in the mirror. Don't accept dysfunction and lack of engagement as inevitable. It's time to start running uphill.
—
Don't miss the next Leadership Caffeine-Newsletter! (All new subscriber-only content!) Register here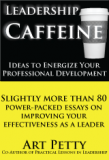 For more ideas on professional development-one sound bite at a time, check out: Leadership Caffeine-Ideas to Energize Your Professional Development.
New to leading or responsible for first time leaders on your team? Subscribe to Art's New Leader's e-News.
An ideal book for anyone starting out in leadership: Practical Lessons in Leadership by Art Petty and Rich Petro.