Welcome back to the Leadership Caffeine Podcast series! While the series took a hiatus for an extended period during my last venture, the idea of bringing fresh voices to the important topics of management and leadership is an unyielding objective of mine here at the Management Excellence blog. For those kind listeners who have asked about the podcast, thanks for the reminders, and know that I'm slow but thorough!
I'm excited to return to the series and kick-off with Laura MacLeod, founder and proprietor of From the Inside Out Project, a firm dedicated to smoothing communications and relations between hourly employees and management.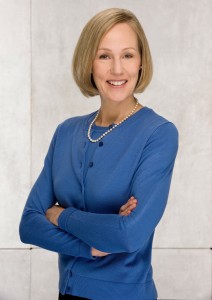 Laura shares a bit about the genesis of her idea and some of the approaches she applies to promoting harmony between groups that struggle to communicate effectively with each other. As I mention during the interview, she had me at "harmonious." I've been looking for that workplace for a long time.
While just a bit of a spoiler, Laura picked up on this idea when she found herself in the middle of one of those challenging hourly employee/management communication situations earlier in her career. Her approach to navigating the situation and then extending what worked to a business venture is instructive for all of us. Her guidance on navigating the sticky communications issues in the workplace in pursuit of constructive and even harmonious dialog is intriguing.
I had a great time catching up and learning from Laura. Enjoy the interview!
About Laura MacLeod
With a background in social work and 2 decades of experience as a union worker, Laura MacLeod created "From The Inside Out Project®," with all levels of employment in mind to assist in maintaining a harmonious workplace. She is an adjunct professor in graduate studies at the Hunter College Silberman School of Social Work and leads training sessions for social work professionals at The Coalition for Behavioral Health and Institute for Community Living in New York City. MacLeod speaks on conflict resolution, problem solving, and listening skills at conferences across the country.  
—
Art Petty serves senior executives and management teams as a performance coach and strategy facilitator. Art is a popular keynote speaker focusing on helping professionals and organizations learn to survive and thrive in an era of change. Additionally, Art's books are widely used in leadership development programs. To learn more or discuss a challenge, contact Art.