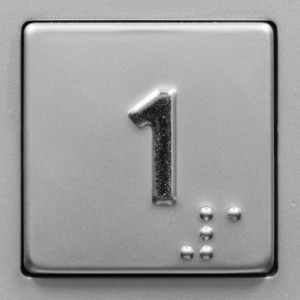 Water, water, every where,
And all the boards did shrink;
Water, water, every where,
Nor any drop to drink.
-Coleridge: The Rime of the Ancient Mariner
Leading is lonely work. The higher you climb on the ladder, the tougher and lonelier the decisions become. Get used to it.
No one ever signed on as a senior leader because of the potential for camaraderie.
At the end of the day, you own the hard calls on people and direction. While your "kitchen cabinet" of advisers will offer opinions aplenty, there's no avoiding that moment in time when your stomach is churning and the face you are staring at in the mirror matches the turmoil in your gut.
Your leadership character is forged in these moments of intense self-doubt. Accountability and responsibility are on your shoulders, but fear and uncertainty rent space in your mind. The best leaders fight through the fear. They understand that a non-decision is typically the worst outcome.  And they make a decision. Alone.
"Okay, We'll Go." –General Eisenhower on the decision to launch the invasion of Normandy in spite of less than optimal weather and the conflicting opinions from his advisers.  While estimates vary, casualties were as high as 10,000 on this day, yet this decision to go at that moment in time set the stage for the end of World War II.
Contrary to popular belief, senior leaders don't have a more accurate view to the future than others. They may have a clear view to the risks, but they most certainly don't have a crystal ball that foretells how major decisions and directional choices will unfold. Yet, they make these tough calls, because they know the cost of not moving forward is high.
The Bottom-Line for Now:
No magical lists of "Ten Things To Do," here, just a statement of reality. If you aspire to senior leadership, expect to spend a fair amount of time navigating alone. Surround yourself with the smartest people you can find and seek their counsel. Use data to your advantage. Learn from prior mistakes. And importantly, learn to accept that those moments in time when you are staring back at yourself in the mirror and your stomach is churning over the pending decision, are those moments when you are doing your job.
–
More Professional Development Reads from Art Petty:
Don't miss the next Leadership Caffeine-Newsletter! Register here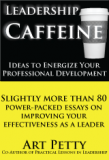 For more ideas on professional development-one sound bite at a time, check out Art's latest book: Leadership Caffeine-Ideas to Energize Your Professional Development. 
Download a free excerpt of Leadership Caffeine (the book) at Art's facebook page.
New to leading or responsible for first time leader's on your team? Subscribe to Art's New Leader's e-News.
An ideal book for anyone starting out in leadership: Practical Lessons in Leadership by Art Petty and Rich Petro.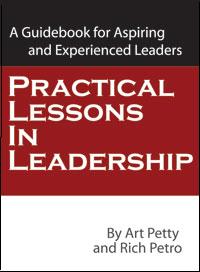 Need help with Feedback? Art's new online program: Learning to Master Feedback
 Note: for volume orders of one or both books, drop Art a note for pricing information.