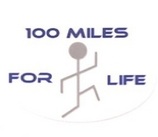 It's the rare individual that can even contemplate a 100-mile footrace. I get tired and sore thinking about doing that on a bicycle.
However, ultra-marathoner, Ted Friedman not only completed 100 miles in just over 24 hours last year, he's back at it at the end of July in his "100 Miles for Life" fundraiser to support The Gathering Place, a support center offering much needed help for patients and families coping with cancer.
Sadly, most of us have been impacted by cancer during our lives. For Ted, it was the loss of his father as he explains in the interview. I lost my mother a few years ago and the feelings of helplessness and frustration as she battled her disease are still raw.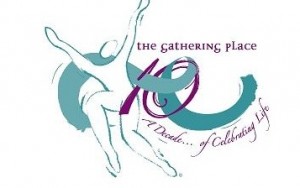 And yes, there are many places we can choose to donate to support cancer research…all good causes. However, one of the reasons I am honored to support the 100 Miles for Life fundraiser for The Gathering Place, is the incredible help this organization provides to patients and families battling and struggling to cope with cancer. The Gathering Place isn't in the cure business, they are in the business of helping us cope while others work on the cure. Both are needed.
100 Miles for Life for The Gathering Place
[ 15:19 ]
Play Now
|
Play in Popup
|
Download
As Ted and I talk about during the interview, there's a distinct feeling of loneliness on top of the helplessness that you deal with as a loved one battles cancer. The Gathering Place very directly helps alleviate some of this with a mission (and services) that supports, educates and empowers individuals and families touched by cancer through programs and services provided free of charge.
Listen to the interview with Ted. Check out The Gathering Place website. View the video. Look at the programs and resources. And after that, check out Ted's site: 100 Miles for Life and consider cheering him on and sharing whatever you can to support this organization.  Follow the link from Ted's site to the donate button. No donation is too small.
For those of you who are interested in what it's like to prepare for and run 100 miles, Ted shares some of his thoughts on this pursuit his "failure" of 70 miles a few years ago (that's not failure in anyone else's book!), his success in finishing last year and his goal for this season's race.

Last and not least, on the donate form, if you follow it to the bottom, you'll see a box labeled: Source Code. Enter the word: Inspiration in the box and you will be entered in a drawing for a free copy of my book, Leadership Caffeine-ideas to Energize Your Professional Development.
I'm honored to support The Gathering Place and Ted in this inspirational pursuit.