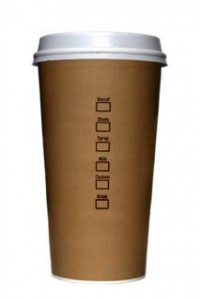 Note from Art: effective leaders keep an eye on the future. Instead of my usual soft skills focus, I'm challenging all of us to think about the tools of the trade and our processes for working together.
–
As technology finally begins to catch up to our long-standing vision for how it can positively change our work lives and our businesses, it may just be time for us to rethink our stone-age approaches on how we work.
Of Tablets, Apps, Ecosystems and How and Where We Work:
If you've made the commitment to adopt a tablet as your new personal productivity tool (beyond the movies and music), you know what I mean.  These turbo-charged, slightly over-sized content-consuming  and emerging content creation PDAs are enablers and drivers of personal productivity innovation.
The first thing you notice as a business user is that your long-established preconceived notions of how to do things is wrong. Or at least it's different. From how you store and access information (in the cloud) to how you surf and clip to how you produce, edit, display, integrate, share and collaborate, things are different. After spending several weeks, I'm getting sense that "different" in this case holds the potential for better.
The massive and growing ecosystems of developers and new applications and instantaneous and no-holds barred feedback from consumers is a revolution in and of itself. While Apple in many regards popularized and enabled the modern platform strategy (and still is driving much of it), this is much bigger than Apple.  It's likely, there are some very profound strategy ideas inherent in this arena for your firm, aside from serving as a consumer of tablets and apps.
Making a personal commitment to investing in one of these new tools is a commitment to opening a door into a world mostly invisible to so many of us happily plunking away on our desktops and laptops, working on MS Office and filling our jump-drives and dashing off to our meetings across town.
If you are interested in the uses of the tools beyond the entertainment value, this is, a commitment to learning and rethinking how and where you work and to learning about powerful and simple new tools to help enhance you in your trade.
Seriously, Who Will Need All of The Stuff in This Store?
As an aside, my wife and I visited an over-sized office supply store recently, and as I looked around at the massive commitment to "stuff" we use in our businesses, my only thought was, "hope these firms have a new plan." There's an app (or will) be for just about everything I could see.  Not certain what any of us will need from those stores in a few years.
Hone Your Massive Multi-Player Role Playing Game Skills to Glimpse the Future of Work:
The traditional world of bodies moving around from place-to-place and country-to-country at huge costs in terms of money, time and environmental impact, seems to be just a bit out-dated. We've just not figured it out yet.
My emerging thoughts on how people will work and engage are the result of two initiatives:
1. I'm working with a former colleague who is passionate about developing a virtual office space where the growing legions of solopreneurs and small firms can meet, work and collaborate (at an affordable price), with a suite of tools that actually work together.
Perhaps it's time to rethink the idea of where coaching and counseling sessions take place, or, how to facilitate group brainstorming sessions, or how to meet and work with extended virtual teams. If your framework for this is Skype, Webex, TelePresence or other name brand (and good and popular tools), you're a few generations behind the true potential here.
2. Another source of inspiration comes from the research being done on the use of tools such as Second Life, World of Warcraft and other virtual worlds, as tools and places to support collaboration and project management with colleagues around the globe.
(For a recent read on this, see the article: "Unlocking the Business Potential of Virtual Worlds," in the MIT Sloan Management Review. Also search on Harvard Business Review…there was some research published within the last few years on the use of these tools to support the development of leadership skills.) Firms like ProtoSphere and TeleSpace are already applying the virtual world concepts to the world of work.  It may just be time to take a stroll through a virtual world, and let the mind wander a bit about how being a Level 5 Warlord with special powers might just have some applicability to winning in the market in a few years.
The Bottom Line for Now:
If you've not pushed yourself to explore the new tools, and if you are responsible in some form or fashion for pushing the envelope on how your firm competes in the market, engages clients and arms its people to win, it might just be time to spend a few minutes focusing on the future.
Now, how do I natively edit a powerpoint file on my ipad? Oh, that's right…there are apps for that, or, I need to rethink how I create, display and use content to do a better job than ever engaging my clients.
And it's time to quit writing. I need to drive 42 miles round-trip for a small group project meeting.  If only…